Dilicn Optical Co., Ltd Spring Festival holiday arrangement
Views:15 Author:Site Editor Publish Time: 2020-01-17 Origin:Site
The year of the rat

The annual Chinese New Year is coming, 2020 is the year of the rat and the rat is the first animal in the zodiac. It is said that in all the animal RACES, the rat won the first place and the pig was the last.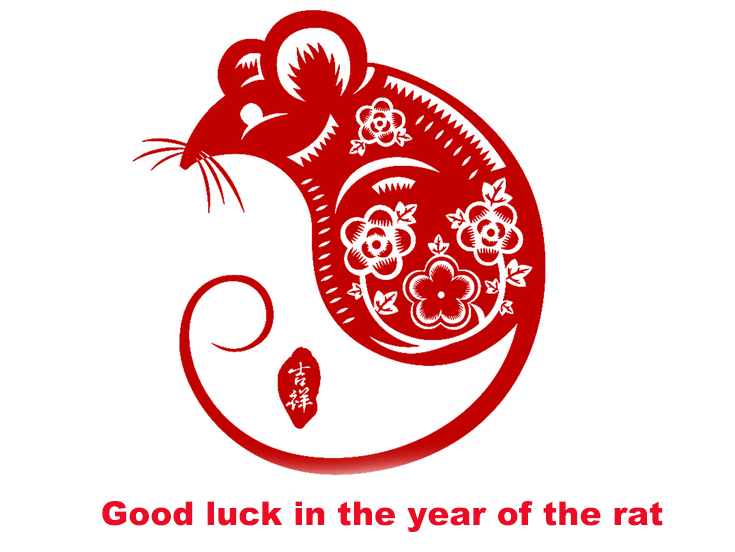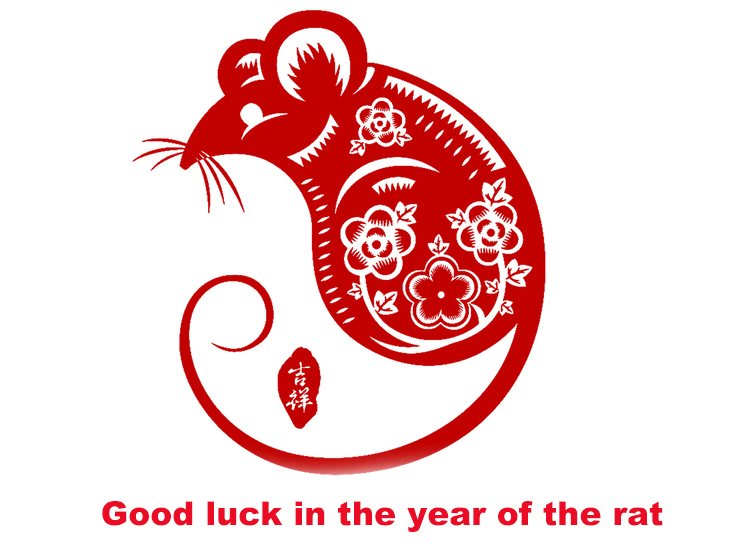 The Spring Festival
The Spring Festival is a traditional Chinese festival, during which everyone has to leave work and go home to celebrate this important festival with their families. We will put red couplets on the door and have the New Year's eve dinner at the New Year's eve with all the family members. At the same time, adults and children will set off a lot of fireworks to celebrate the arrival of the New Year. On the first day of the New Year, we wish our elders good health and good luck in the year of the rat. The elders will give red envelopes to the juniors after receiving the blessing from the juniors, representing good wishes. These things all represent certain moral.
Holiday arrangement
The Chinese New Year is coming, here I wish you luck and prosperity in the year of the rat. Our Spring Festival holiday is 2020.01.20 to 2020.02.05. Delivery is not supported at present. We will deliver the goods for you as soon as we go to work after the New Year.
Gratitude
In order to thank new and old customers for their continued support to our company, we have launched two types of reading glasses with a big discount.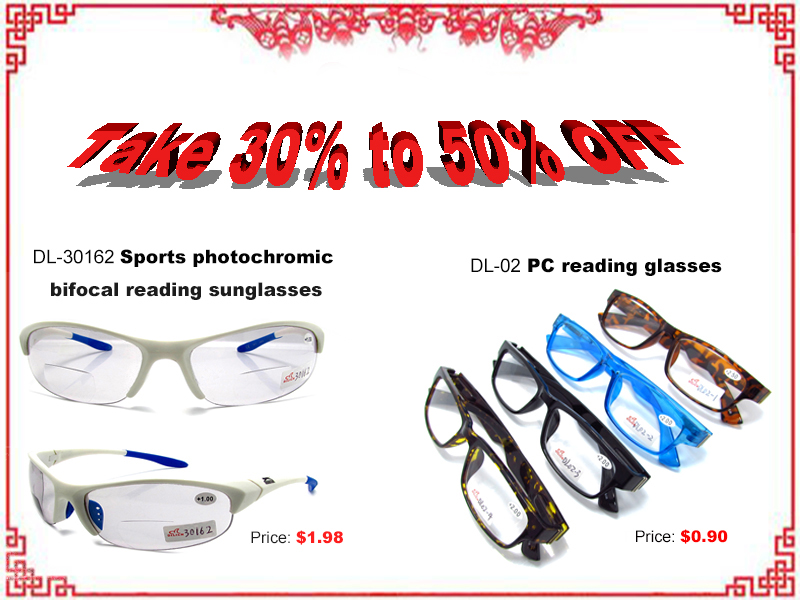 DL-30162 is a pair of sports photochromic bifocal reading sunglasses, which a new style developed by our company. When the light is weak, it is a pair of bifocal reading glasses. When there is sunlight, it becomes a pair of sunglasses. The glasses is very comfortable to wear on the face, very suitable for outdoor sports. The original price was $2.58, but now it's only $1.98.
DL-02 is a pair of PC frame material classic reading glasses, which comes in four colors of blue, black, tortoise and yellow. Our company has stock, the minimum purchase quantity is 12pcs, the original price was $1.8, but now it's only $0.90. Wear it on your face and enjoy life.