What is the polarized bifocal reader/sunglasses?
Views:33 Author:Site Editor Publish Time: 2019-12-26 Origin:Site
In an Eyewear Fair last year, a middle-aged customer tells us his trouble that although he wore a pair of glasses with bifocal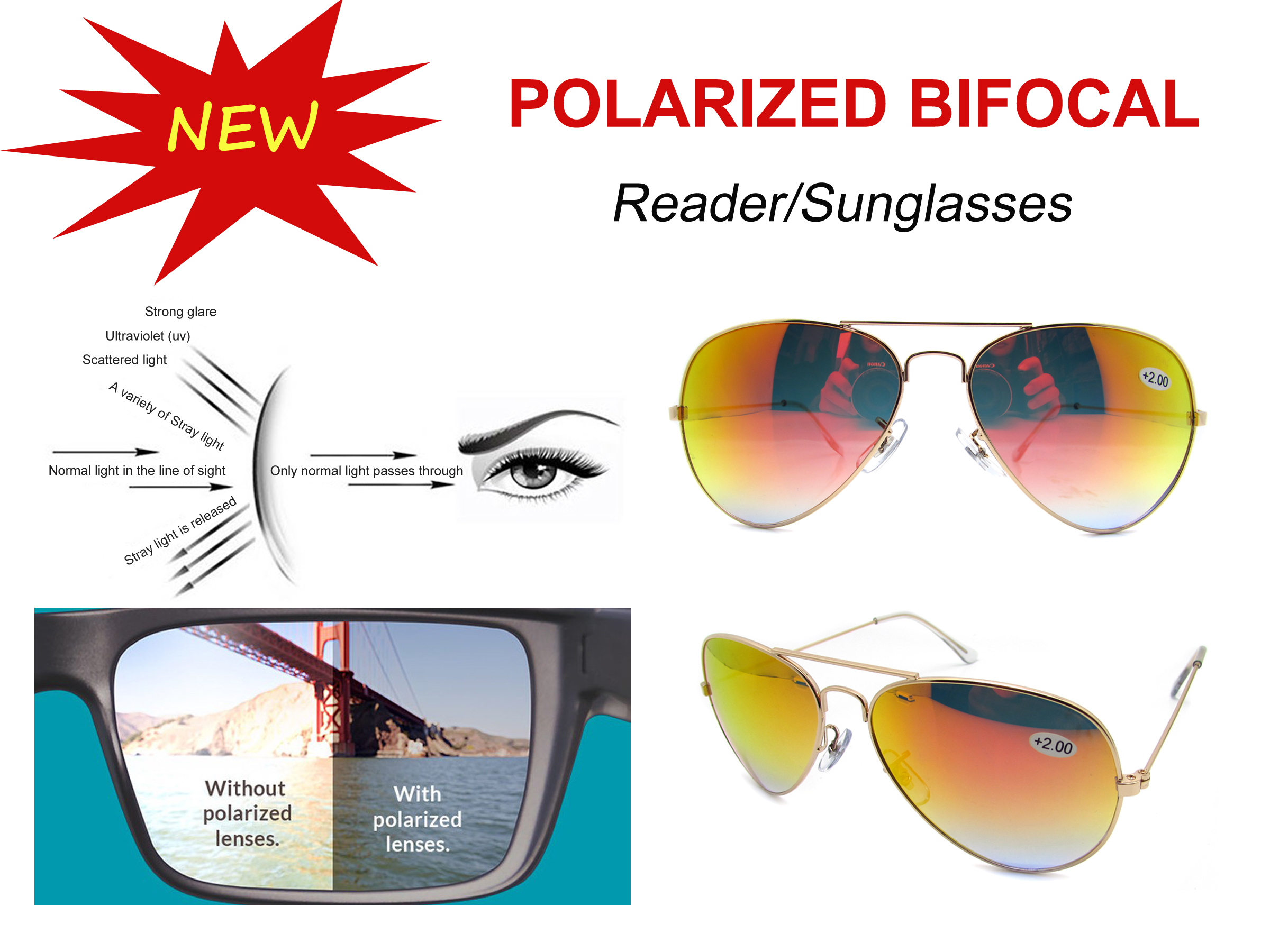 when fishing, it is difficult to see the float which very affects his mood and state of fishing. Even though the market has covered a large area ofbifocal reading sunglasses, it isn't meet the people who love fishing. They need a pair of fishing glasses that don't reflect the lake.
Based on our company is a solution platform for reading glasses and the needs of the market, we developed the polarized bifocal reader/sunglasses which based on the original development of the bifocal reading sunglasses.

Bifocal Lens
It makes use of a lens, which is free of any distortion and our eyes could switch between close and far. Whether you're reading your favorite book, a glossy magazine or fishing, these specs help manage the bright light, while the special bifocal lenses bring the vision into sharp focus. I think this helps prevent eye fatigue when using it.
Polarized Lens
You can expect them to work just like regular or standard bifocal sunglasses. The only difference is that it features additional protection that blocks reflected lights from beneath and the glare coming from above. It only lets direct light in, thereby ensuring that you have a maximum ability to view anything that you want while getting rid of all reflections and glare that might obscure or affect your vision. With that, you will feel fully protected all the time.
Application
I am also truly satisfied with its overall design. It is mainly because it is practical and fashion. Having a pair of glasses with polarized light and bifocals is a great option for people who spend a lot of time relaxing outdoors. It can also be worn while driving, traveling or daily wear.
There are some tips about how to chose polarized bifocal reading sunglasses:
Today's polarized lens color usually has grey-green, bronze and yellow.
Grey-green lenses are suitable for use when light is at its strongest, such as at noon or in summer.
Bronze lenses are suitable for cloudy or low light conditions.
Yellow lens suits morning, evening, overcast and rainy days, basically it is to rise the effect that adds a light, which still can avoid the harm that the blue light when night fishing causes to the eye at the same time.
Before choosing fishing polarized glasses, you should try them on. Let your eyes feel the effects of different lenses and make a choice.